8 reasons for your confidence in us
Professional combination of fact-based approach and inspiring, emotionally charged implementation

Team-oriented approach with our client: co-creation

17 years of expertise in measurement, conception, implementation in Culture and Change Management, People Development, Change Communications - globally and at C-Level

Experience from top management positions at Siemens, Deutsche Telekom, O2, Veolia, Giesecke+Devrient, Heraeus among others

Effective methods, frameworks, tools and formats based on our know-how

Combination of strategic thinking and smart, hands-on implementation

Over 120 happy customers

Award-winning Top Consultants for years - "brandeins" and "Focus Business".
You can find a selection of our cases here.
Discover our case studies from a wide range of industries such as Automotive, ICT, Steel industry, Construction industry, Mechanical Engineering, Plant engineering, and Logistics. Whether it's culture change, growth, realignment, restructuring, transformation, reorganization, or carve-out – we have the appropriate experience and expertise.
With our user-friendly filter function, you can follow your interests. Each of our case studies contains detailed descriptions of the company case, challenge, project, and outcome, giving you a comprehensive understanding of our approach.
Communication and change management in the restructuring of an automotive supplier
By adopting a new corporate culture, embracing new forms of collaboration, and having a united top management, the turnaround can be achieved and the challenges overcome.
A central challenge of our restructuring program was to guide management, executives, and employees on their way to the new organization. cetacea advised us extensively on this, ranging from communication strategy to a tailored change concept to defining corporate values. The jointly developed description of LEONI's corporate culture and the subsequent international leadership program provided sustained support for the transformation into a new structure and corporate culture. cetacea convinced me personally through a combination of technical expertise, experience, and empathy, showcasing their high level of professionalism. With cetacea, we have succeeded in effectively integrating the often underestimated "human factor" in restructuring processes.

Dr. Gerhard Rübling,
former Head of Corporate HR LEONI
During the ramp-up phase of our company, we quickly needed flexible professionals with implementation speed. cetacea was ready to go from the start and helped us with strategic positioning and professional communication in the initial phase, as well as setting up the necessary communication structures for the critical subsequent phases. In addition to strategic and conceptual expertise, I am impressed by mindset, attitude, and personal commitment.

Milena Roveda,
CEO Gauss Fusion GmbH
A central challenge of our growth and transformation program was to make the opportunities and potential of closer collaboration between previously separate organizational areas clear and plausible to the managers. One of the key issues was to communicate this transformation program as part of thyssenkrupp's overall strategy. cetacea not only painted the big picture but also brought emotions into play, without which no endeavor can succeed. cetacea demonstrated a very good understanding of the business and cultural requirements of the process and its implementation.

Dr. Hans Christoph Atzpodien,
former Member of the Executive Board,
thyssenkrupp AG
We needed internal communications specialists who were familiar with special situations. It was important to us that our situation was quickly understood, that we received the appropriate advice, and that we were provided with the necessary support for the efficient implementation of the recommendations. We didn't need perfection, we needed pragmatic solutions for communication issues in a complex multinational structure.

Peter Bauer,
former CEO Infineon Technologies AG
cetacea not only provided internal and external communications support for our change process, but also played a key role in driving it forward. Their on-site presence at our premises facilitated constant, direct, and intensive exchange with managers and employees. The work of cetacea was very important for the success of our transformation.

Dr. Bernd Ruppert,
former CEO NextiraOne Deutschland GmbH
cetacea has an eye for the details that are often overlooked while also approaching the process with a strategic view of the overall picture. With their specialized expertise in special situations, cetacea has helped us make employees aware of the urgency of the situation. It was important that managers and employees understand why we make which decisions and how they can contribute to the success of the project in their day-to-day work. Without cetacea, we might have somewhat underestimated the importance of communication.

Peer Knauer,
former CEO Versatel AG
Their strategic understanding, analytical rigor, innovative power in conceptualization, and comprehensive competence in execution convinced us from the very beginning. cetacea has been our partner since the development of our brand in the early stages, and since then they have consistently delivered exceptional performance in various projects.

Dr. Harald Linné,
Managing Partner Atreus GmbH
What sets cetacea apart is not only their principled focus on content, from which the means are consistently derived, but also their high familiarity with the structural patterns and processes in globally operating corporations.

Brigitte Müller,
former Head of Communications Intel Mobile Communications GmbH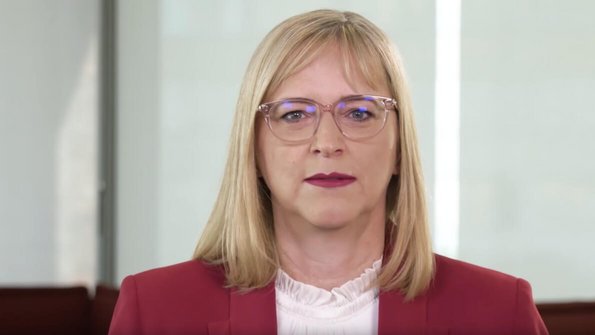 We want to set an example of integrity. Therefore, we anchored integrity in our corporate strategy. The Integrity Index makes integrity tangible and supports us to professionalize our efforts. It evaluates our company from a 360 degree perspective. That's why the Integrity Index is now an important KPI at Volkswagen.
The Global Organizational Integrity Institute (GOII) is a science-based institute that supports companies in their integrity management and integrity measurement based on international standards and best practices.
GOII advises companies on establishing a highly effective integrity programme and provides operational management support, from strategy development to communication (Integrity Management).

It also provides in-depth analysis with proven tools (such as the Integrity Index® or the Integrity Perception Workshop), proven improvement measures and support in implementing and monitoring the effectiveness of the entire integrity improvement process (Integrity Measurement).